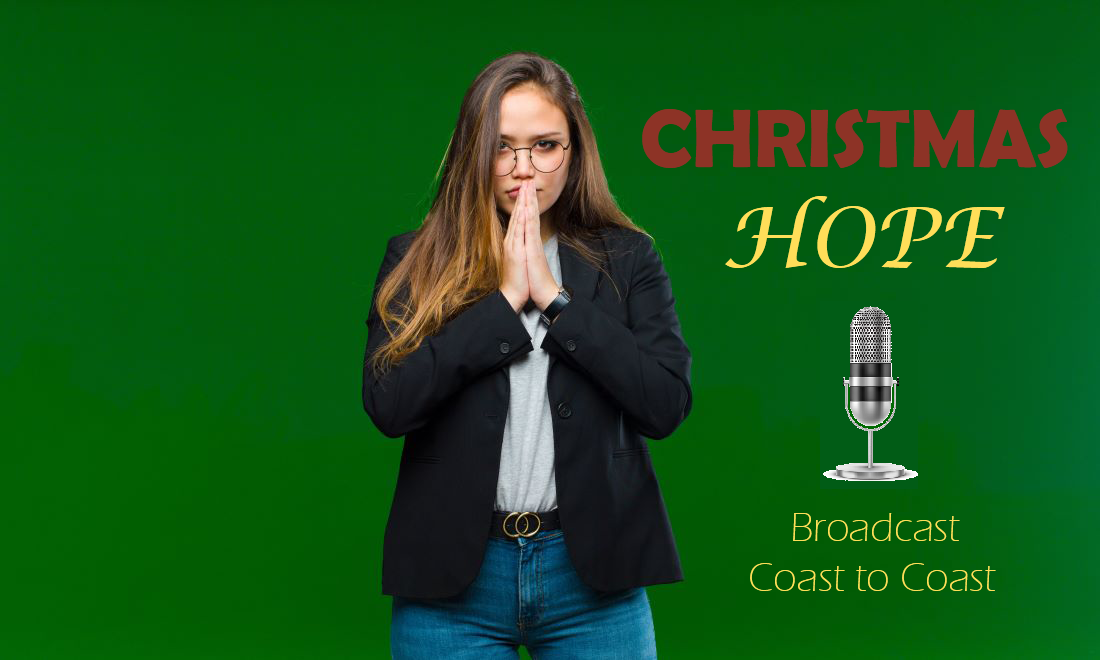 As we near the end of what has been the hardest year for so many, Christmas Hope is desperately needed. This six-hour radio special, from midnight Christmas Eve to Christmas Morning, will provide encouragement and an authentic message of hope!
"Now may our Lord Jesus Christ himself and God our father who loved us and by his grace gave us eternal comfort and a wonderful hope, encourage you and strengthen you in every good thing you do and say."
2 Thessalonians 2:16, 17
After a devastating 2020, the worst year ever for many, this six-hour live radio special will infuse positive encouragement and hope to weary, discouraged listeners.
Nationwide and worldwide radio outlets carrying Christmas Hope provide sponsors with an opportunity to communicate their message through a variety of sponsorship packages.
Christmas is a time of giving as we celebrate the birth of our Savior. Your tax-deductible financial support can help provide hope and joy for discouraged, anxious listeners.

The vision of radio veterans Jim Glogowski and Don Hawkins, Christmas Hope will feature fascinating interview segments, live on-air call-ins, selected Christmas music, and appropriate meditations to encourage and offer the Hope which is inherent in the message of this special holiday. Giving positive Faith-based encouragement to many who are up feeling depressed, stressed out and hopeless. A team of trained life coaches will offer encouragement and insight to those who are calling out for help.